Code development to further improve coronal field extrapolations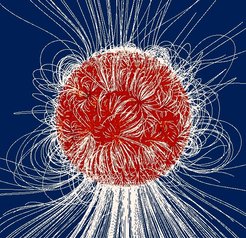 A PhD project in modelling We have developed in the past a robust and award-winning force-free extrapolation code. We continuously seek to improve the stability and performance ofthe code, and add new features to it. The list of these improvements and extensions comprises
Extension of the computational domain to the entire corona (including polar regions for which accurate measurements become available from Solar Orbiter). To avoid numerical convergence problems around the poles the code should be implemented on a so called Ying-Yang grid (see image) or an unstructured grid.
Extension of the force-free constraint to take into account of a stationary solar wind dynamic pressure.
Improvement of the input boundary data for the extrapolation code.
The project would concentrate on one or two of these topics and requires some knowledge in applied mathematics.