Organization of the Institute
Managing Director
Prof. Dr. Laurent Gizon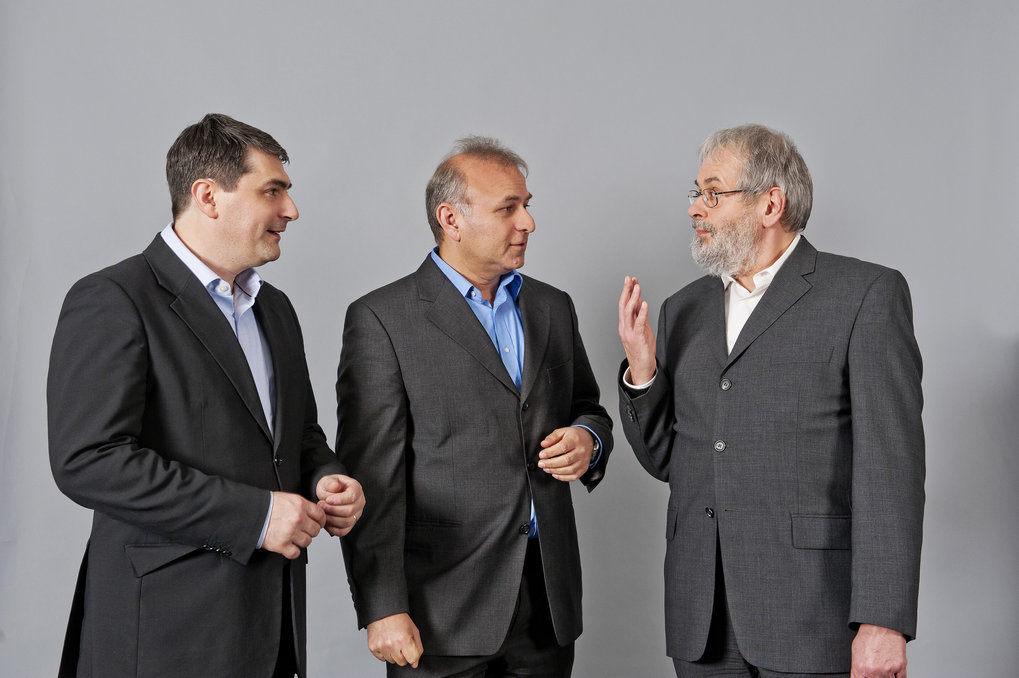 Directors
Prof. Dr. Ulrich R. Christensen
Prof. Dr. Sami K. Solanki
Prof. Dr. Laurent Gizon
Retired Directors
Prof. Dr. Vytenis M. Vasyliunas
For former directors check the page about the history of the institute
External scientific members
Prof. Dr. Albert A. Galeev
Russian Academy of Science, Space Research Institute
Prof. Dr. Johannes Geiss
International Space Science Institute
Prof. Dr. Karl-Heinz Glaßmeier
Technische Universität zu Braunschweig, Institut für Geophysik und Extraterrestrische Physik
Prof. Dr. K. R. Sreenivasan
New York University, Tandon School of Engineering
Max Planck Fellow
Prof. Dr. Thorsten Hohage
University of Göttingen, Institute of Numerical and Applied Mathematics
Assistant to the Board of Directors
Dr. Johannes Stecker

Head of Administration
Andreas Poprawa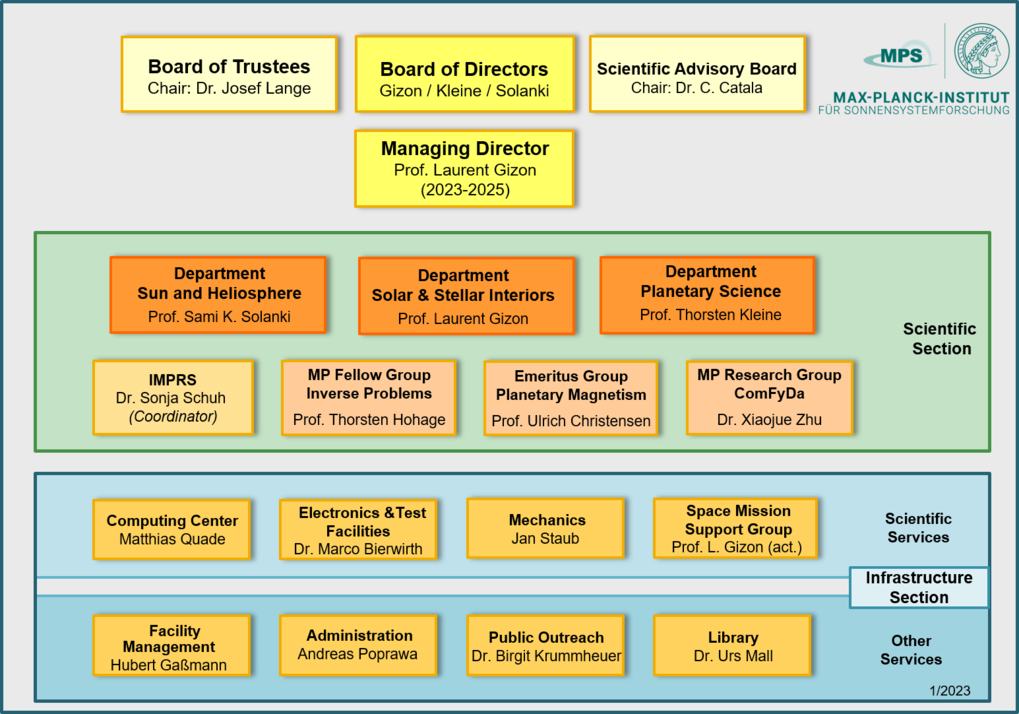 The diagram shows the organizational structure of the MPS. All units report directly to the Managing Director. The institute consists of two branches: the scientific branch, which in turn consists of the scientific departments, three Minerva/Max Planck Research Groups, and the International Max Planck Research School (IMPRS); and the infrastructure branch, which consists of the scientific support units as well as the administration and the general technical support units.
Research is often organized as projects that are allotted resources from the departments and scientific support units for a limited time.
Members of Staff
As of July 1, 2018, the institute had 304 members of staff, 129 of which were financed by external funding. The diagram shows the distribution of the different fields of activities of staff members.