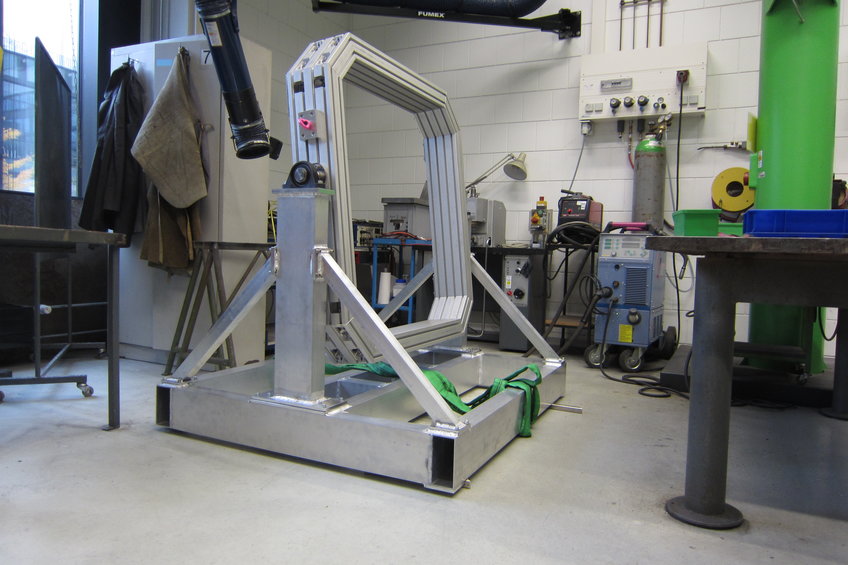 Metalworker specializing in construction engineering
Metalworking apprentices at the Max Planck Institute for Solar System Research learn how to cut and form metallic and non-metallic components manually and how to process them with machines. They carry out maintenance and extension work on the existing pipe systems for ultra-pure gases and for vacuum facilities. In addition to drilling, turning and milling work, welding with various welding methods is another part of the training in metalworking at the MPS.
Requirements
Great diligence and precision is required for the assembly of individual building blocks. In order not to endanger the safety of colleagues, caution is required, e.g. when working on assembly platforms and scaffolding.
In addition to an intermediate secondary school certificate (Realschulabschluss), good grades in mathematics and physics are required for calculating areas, volumes, masses or material requirements, and for constructing pneumatic circuit diagrams and building corresponding control systems. Manual skills and an interest in technology are important for working with various materials and the realization of technical drawings. Experience in data processing is an advantage when creating documentation with the help of application programs on a PC. Knowledge of English facilitates collaboration with foreign colleagues.