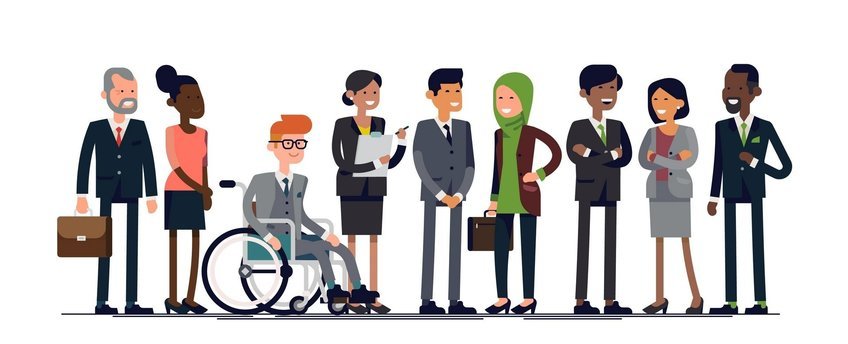 Gender Equality Officers
Why do we have gender equality officers?
Because:
there are still far fewer women than men in leadership positions in research institutions and decision-making bodies in the fields of teaching, research and administration.
there are still not enough appealing flexible working hours models for men and women.
women are still experiencing gender discrimination.
the legally required gender equality plans for employers have still not been satisfactorily implemented.
Legal basis:
"Men and women have equal rights. The state promotes the actual implementation of equal rights of women and men and works towards the elimination of existing disadvantages."
(Constitution of the Federal Republic of Germany, Art. 3 Para. 2)

What is the task area of the gender equality officers?
The gender equality officer contributes to all personnel, organizational and social measures concerning the equality of men and women, the reconciliation of work and family life and protection against sexual harassment at the working place.
(Policy Governing Equal Opportunities for Women and Men at the Max Planck Society, §11, Para. 1)

How do the gender equality officers reach their goals?
By:
Participating in staffing procedures
Establishing women's networks
Providing seminars and workshops for female co-workers (soft-skills)
Advising and supporting staff in cases of sexual harassment and other forms of violence as well as bullying
Advising and supporting staff with matters regarding gender equality
Creating and revising a gender equality plan for the Institute
Working with with other gender equality officers in MPG
Implementing the berufundfamilie Audit
Advising employees on how to obtain a parent-child office

Who are the gender equality officers there for?
The gender equality officer and her deputy are contact persons for all Institute employees who
have difficulties reconciling work and family life
need information, support and help concerning equal opportunities
need support with asserting their rights
are interested in gender equality policy and want to get involved
want to establish contact with mentoring networks
have suggestions for improving equal opportunities at the Institute
experience discrimination